Your Twin Cities bathroom – a luxurious oasis!
Let Roberts' Residential Remodeling create the perfect home spa with a bathroom remodeling project!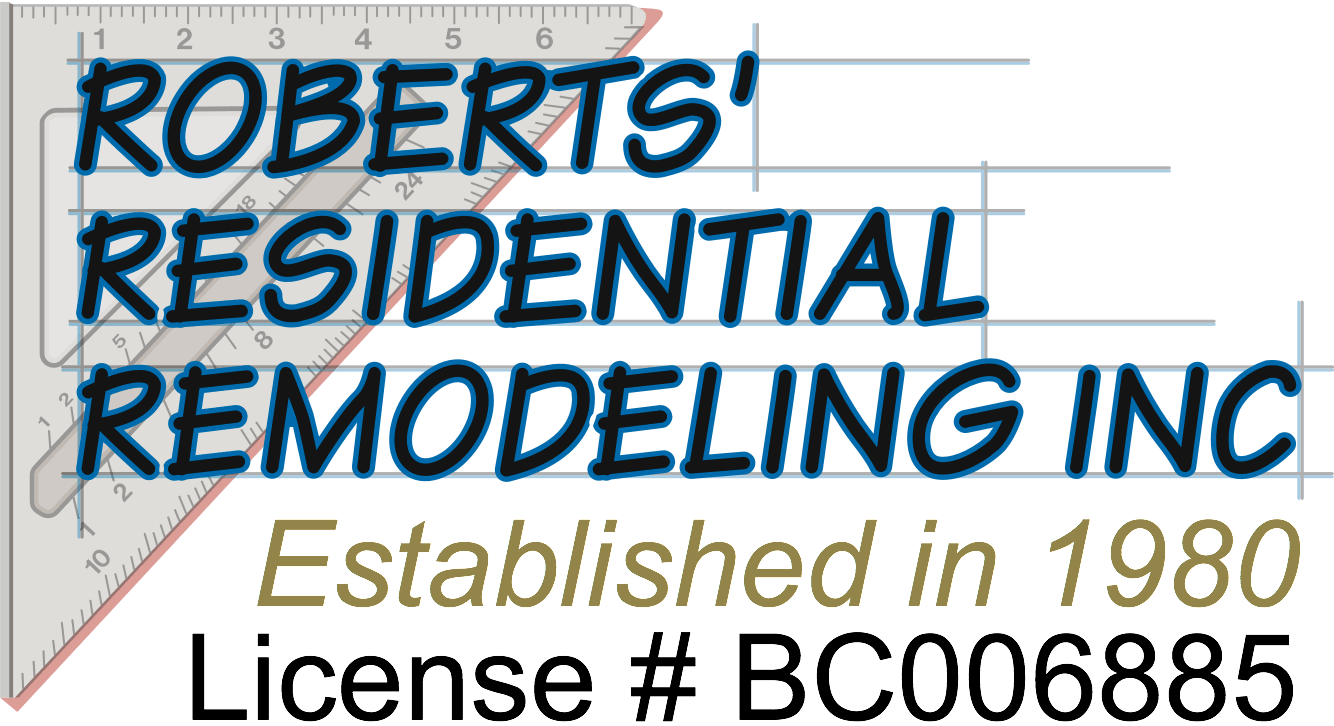 40+ Years of Experience
Roberts' Residential Remodeling has 40+ years of bathroom remodeling, interior design and construction experience. Our owner, John Paggen, started on a construction cleanup crew and moved into all phases of construction through his career and now is the licensed general contractor and CEO of Roberts' Residential Remodeling, Inc. Our team includes construction veterans with skills from administration to finishing.
Our Remodeling Process
The Roberts' Residential Remodeling team puts our clients at the center of the bathroom remodeling process, listening to their design ideas, understanding their financial objectives and most importantly, embracing their dreams for their home and family.  At each stage of the bathroom design and construction process, our project manager meets with homeowners and keeps them informed of all aspects of their projects.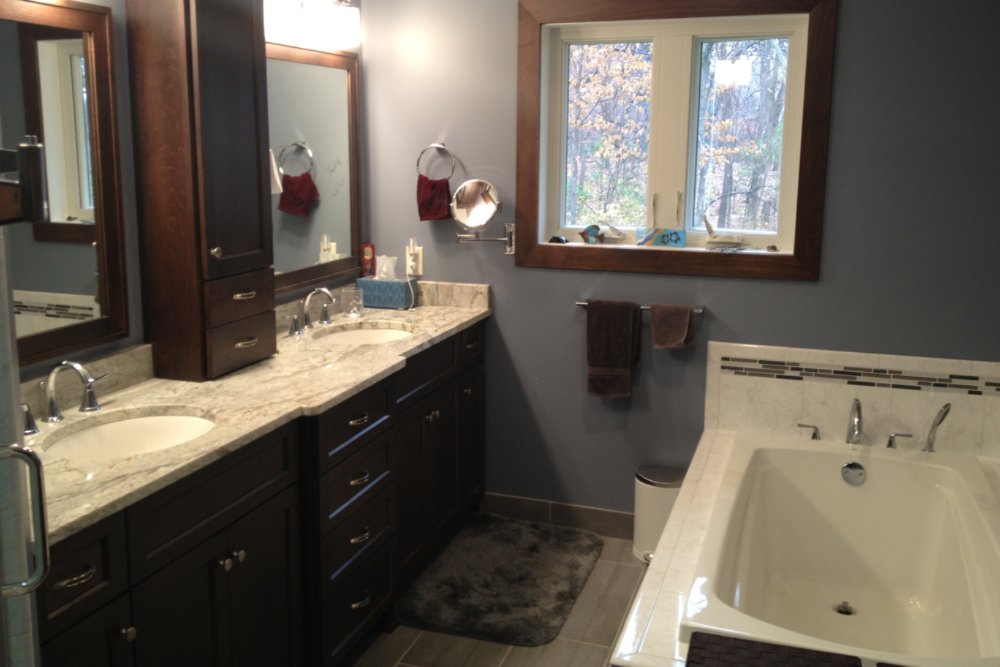 RRR took into account our wishes and dreams and used innovative style and technique to design and construct a very high quality project that has earned compliments from many people.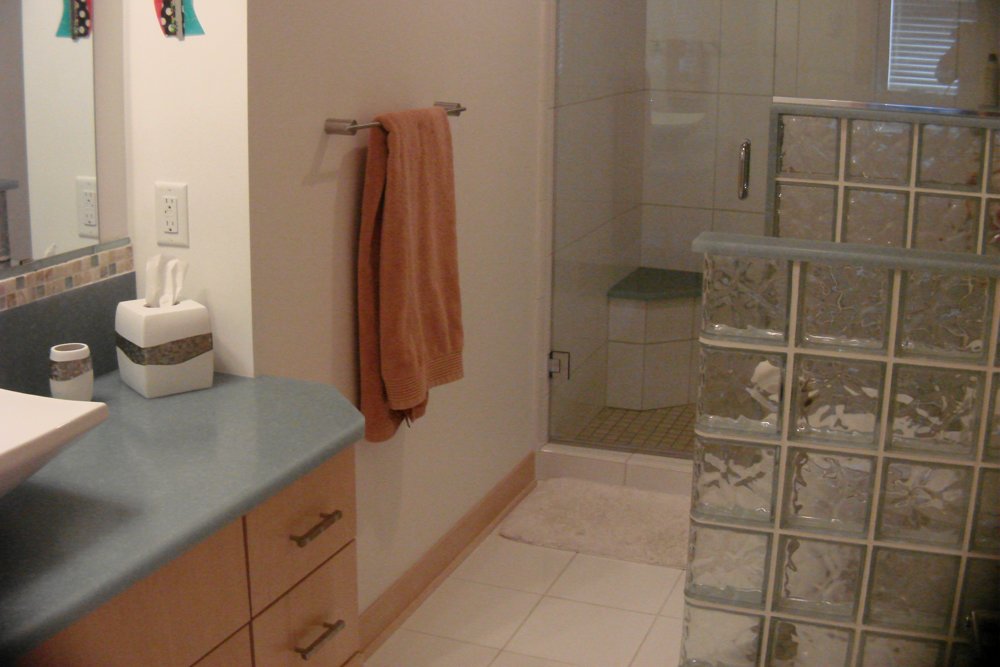 I will be calling them again when it's time to do our next renovation. This was a phenomenal experience and a year after we started we are in love!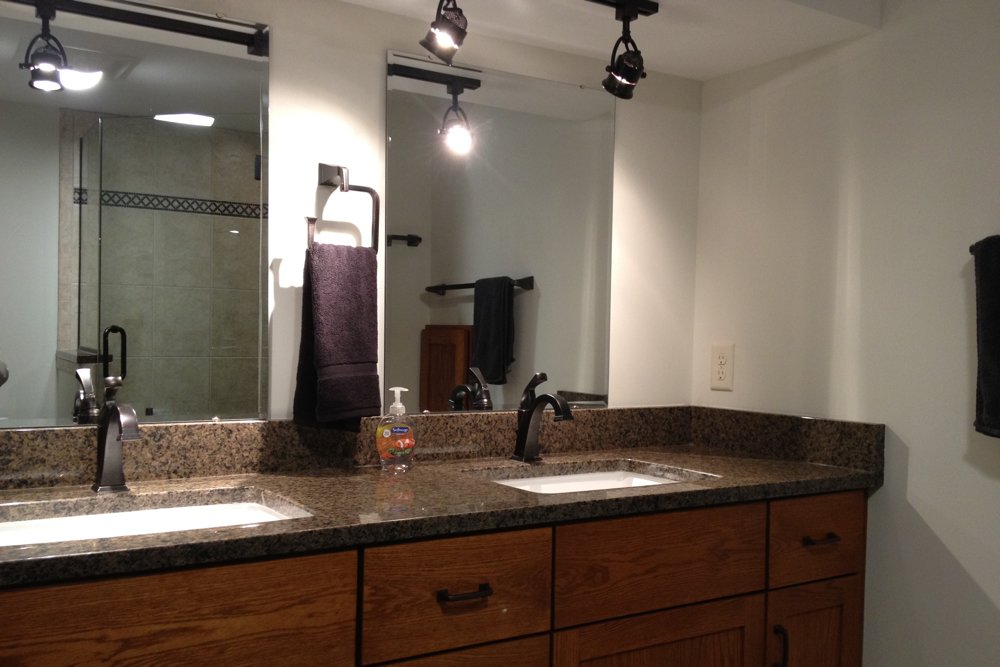 They have very professional employees and go the extra mile to make sure everything is done correctly. We will be using them for all our remodeling projects.
Your Twin Cities bathroom – the ultimate home oasis!
Let Roberts' Residential Remodeling create the perfect home spa with a bathroom remodeling project