We are thrilled to be featuring four homes in the 2019 Parade of Homes Fall Remodelers Showcase March 29th – March 31st. Here's a sneak peek at our homes!
Hours of the Remodelers Showcase are:
September 27-29  – Noon – 6 PM
Bloomington Home #7 – 2511 Overlook Drive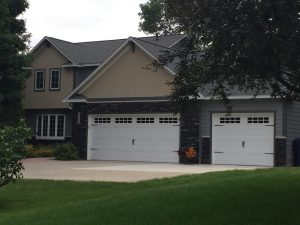 HOME DESCRIPTION: Whole-home remodel. We took this '80s two-story home and gave it an architectural influence of its own. We gutted the main level. Designed and built a new kitchen, laundry/mudroom, hearth room, and dining room. New flooring, passage doors, trim, and wall treatments. The millwork is stunning here. The transformation continues to the upper level with a new master suite and guest bath along with more custom millwork. We completed the home with an additional garage and all new exterior using stone, shakes, and more! Come see the transformation. All design and custom cabinetry/millwork manufactured in our shops by the team at Roberts Residential.
PROJECT TYPE: Additions, Bathroom, Exterior, Garage, Kitchen, Main Level
Edina Home #27 – 415 Madison Avenue S.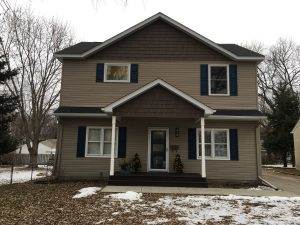 HOME DESCRIPTION: We invite you on a tour of what everyone needs in this neighborhood … more space! We added an entire second floor on this home—complete with bedrooms, a large master bathroom, and a dressing room. All the finishes—including tile, stone, and glasswork—are customized to the client's taste. We didn't stop there. We also remodeled the main floor with a new mudroom and a kitchen that would impress any foodie. Come see all the colors and textures. All millworks and cabinetry are designed and built in our own shops. No middleman! We even provided the financing here. Our team challenges you to show us where the remodel starts and stops.
PROJECT TYPE: Additions, Bathroom, Bedroom, Kitchen, Mud Room/Laundry, Owners Suite
Minneapolis Home #45 – 1004 E. Minnehaha Parkway
HOME DESCRIPTION: We created a beautiful sustained one-level-living space here to help extend the owners' ability to stay in the home they love! This addition included a gorgeous kitchen remodel with custom cabinets that were designed, built, and finished in our own in-house millwork facility. We widened the opening between the kitchen and dining room, giving the area an open and spacious feel. The addition also included a much-needed mudroom space at the side entry, which connected the house to the original attached garage. The project included updating two bathrooms and replacing the existing deck with a maintenance-free deck and handrail.
PROJECT TYPE: Additions, Bathroom, Kitchen, Main Level, Mud Room/Laundry, Owners Suite
Minneapolis Home #46 – 4044 Longfellow Avenue S.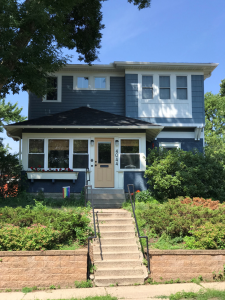 HOME DESCRIPTION: Second-floor addition by Roberts Residential! This is a perfect solution for any family in any neighborhood! A large master suite complete with an equally sized walk-in closet. We added a second bedroom and closet for the kids. The master bath is spacious enough to share, it's accessible from two locations, and it has a soaking tub separate from the relaxing shower. Beautiful tile and stonework! Check out the exterior. The home now has an architectural influence. The team at Roberts' designed and built the cabinetry in our own shops. No middleman! Yes, we provided the financing on this one too! Come see what everyone needs!
PROJECT TYPE: Additions, Bathroom, Bedroom, Exterior, Owners Suite, Upper Level