Customer Reviews
Stories from our clients.
Home Remodeling Customer Reviews
We love hearing from our clients.  Please share your experiences with us.
Roberts Residential Remodeling
Average rating:
34 reviews
Oct 16, 2023
Kitchen/Family Room Remodel
When we were looking for a construction company to help us remodel our kitchen and family room, a neighbor recommended Roberts' Residential Remodeling and we have not been disappointed. Our salesperson helped us design our space to optimize usage and update the area. He listened carefully to our needs, offered suggestions and respected our design choices.
The project manager was a very visible presence during each step of construction. Almost every day, he arrived at the job site to check on worker progress and update us on the next steps in the process. He was a wonderful listener, offered helpful options and accommodated any changes we wanted to make to the design.
The lead carpenter's work quality was exemplary. He was meticulous and detailed in every aspect of the construction. In addition, he always cleaned the worksite at the end of each work day to reduce the amount of construction dust circulating throughout the area.
All of the Roberts' workers and subcontractors were personable and professional. They took their jobs seriously and the quality of their work was appreciated.
The administrator communicated with us weekly about the financial aspects of the project. She always gave us timely updates on change orders and projected due dates for future payments as the project progressed.
The project is now completed and we could not be more pleased. Both areas are beautiful and reflect our personality. The work was completed in a timely fashion and the quality of work is commendable. We highly recommend Roberts Residential Remodeling for your next project!
Jul 10, 2023
1930's Kitchen Remodel
Our 1933 kitchen was small and complicated with doorways everywhere. We were impressed with Kory's creative solutions and his focus on our wants and needs. During the remodel, Chris was on top of everything, making sure the workmanship and the materials were always top notch. The entire Roberts crew were people we felt comfortable having in our home--respectful of us and each other. The result was a fabulous new kitchen with huge drawers that open effortlessly, decorative tiling and counters, and beautifully trimmed woodwork. I'm still smiling whenever I'm in my "new" kitchen.
Apr 25, 2023
First Level Remodel
We recently completed a remodel of the first level of our house. We had a wonderful experience with Roberts' Residential Remodeling. From the very beginning John, Chris and their team were hands on guiding us through this rather large project. We are very happy with the end result and would recommend Roberts' as a great partner to work with.
Oct 5, 2022
Recent Remodel
We recently completed a remodel of our kitchen, dining room, living room and master bathroom. We had a great experience working with Roberts' Residential Remodeling, especially with our project manager Chris and his crew. Chris was very detail oriented, patient in answering all of our questions and responsive to our concerns. We are very pleased with the final product and happy to be enjoying our "new" house!
Jul 6, 2022
Half Story Finishing
From the beginning to the end of the project to finish our 1/2 story of our home, Roberts' Residential Remodeling exceeded our expectations!

The planning went smoothly, including working with the companies they provided for picking out the carpeting and lighting. There was very good communication of all the upcoming work. There were no unexpected surprises. The foreman and all of the workers were friendly and arrived as scheduled. The quality of the workmanship was excellent.

We now have a beautiful upstairs room that we are enjoying!
Aug 20, 2021
sunroom/porch addition
We used Robert's Residential for an addition of a four season porch and replacing our outside deck on our home. We could not of been happier with the process and the results.

From the beginning Kory, as our designer worked with my wife and I and incorporated all of our thoughts during the planning phase to come up with a beautiful design. Once the project began, Brent, our project manager took over. From adding footings, to framing, from the electrical, to the heated wood flooring, ship lap walls, tongue and groove ceiling, new decking, steps and railing, every detail was done perfectly. The communication from the team was awesome and every worker was courteous and professional. We highly recommend Robert's Residential!
Jul 1, 2021
Fabulous Kitchen Remodel
We worked with Roberts on a complete kitchen remodel. We took the room back down to the studs of our 1928 home, replaced a late 1990's kitchen, and reconfigured the sitting room next to the kitchen. The result - amazing. We love it. The cabinet work is first-rate. Beautiful and functional. The project was on-time and on-budget. Chris was outstanding to work with. He stopped by the site most days, was incredibly responsive, and kept everything moving towards completion. We would highly recommend Roberts and Chris to anyone considering a major kitchen (or other) remodel!
Wendy Armitage/Chris Bothe
Mar 30, 2021
Converted Attic to Master Bed & Bath
We recently had Roberts' Residential Remodeling convert our unfinished second floor to a master bedroom, bath and walk-in closet at our 1939 home in St Paul's Midway. After considering various remodelers, we selected Roberts' for several reasons. Probably the most important was the fact that they have an in-house cabinet shop. Our project had a number of built-in storage units and we were impressed with Roberts ability to customize the cabinets to what we wanted. In addition, their employees are professional, competent and easy to work with. They take pride in their work and it shows. Working on an older home can mean many quirks in the remodeling process and our Project Manager, Designer and Carpenters were able to make changes/adjustments when needed. While Roberts wasn't the lowest bid we received, the quality of craftmanship and our joy and satisfaction with the finished space was well worth it. Perhaps the best testament to their work is the fact that we have hired Roberts to start a second project without considering other remodelers. We highly recommend Roberts' Residential Remodeling!
Oct 2, 2020
Love our kitchen!
n 2018, we used Roberts' Residential Remodelers to upgrade our Kitchen. Today they are helping us upgrade our bathrooms. We have been very pleased with the quality of workmanship they provide, their professionalism, and their design aspect. Kory and Brent have been fabulous to work with. Kory created a kitchen that we never would have dreamed of. Brent has been with us on a daily basis keeping the project moving forward and informing us along the way in regards to scheduling. We have really enjoyed working with them and living in the "new" rooms they have helped create. The best part of Roberts' is that they clean up at the end of every day!
Sep 30, 2020
Kitchen remodel
Last year about this time I was planning an extensive kitchen remodel. After viewing all of the kitchens in the fall Remodelers Showcase, I chose Roberts Residential Remodeling for my project. From planning to completion on time they were amazing to work with. My team of Cory, Chris and Brent were professional, honest and addressed all my concerns or changes immediately. I am extremely happy with the quality of my new kitchen. I would definitely love to work with Roberts for any future projects.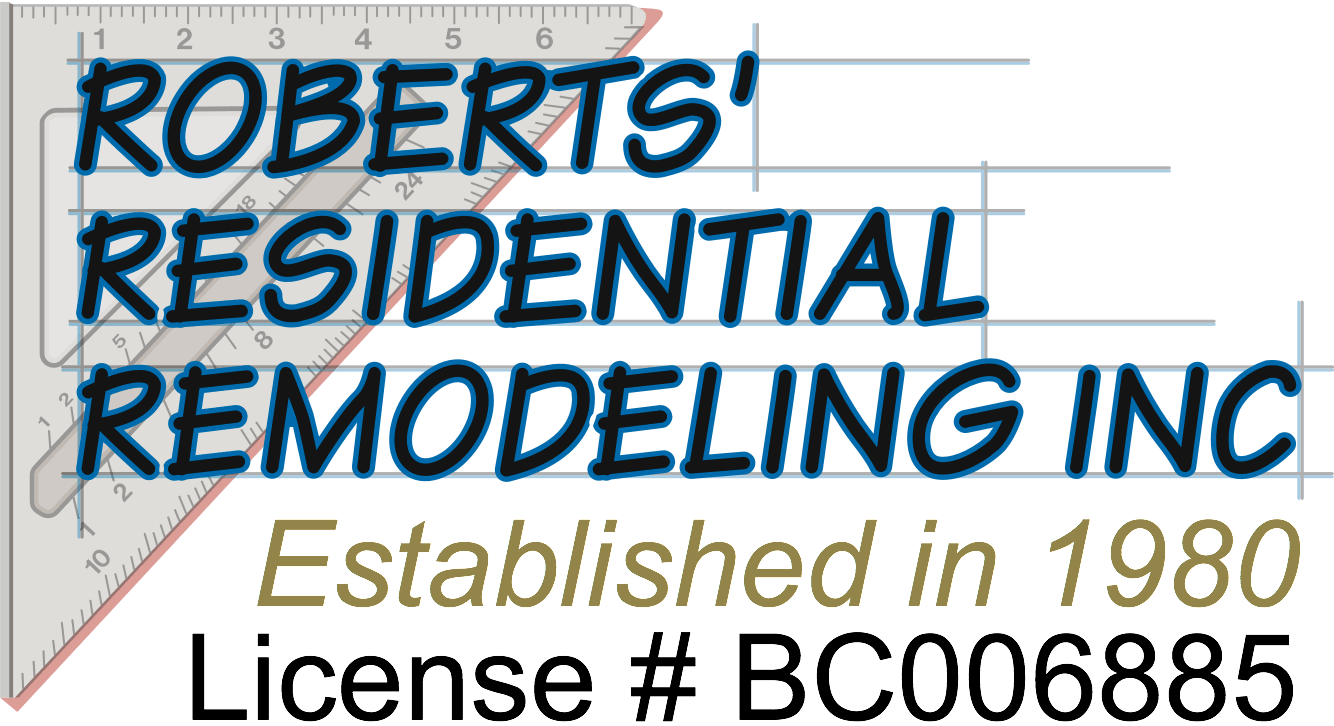 Tell Us About Your Home Remodeling Project